Products.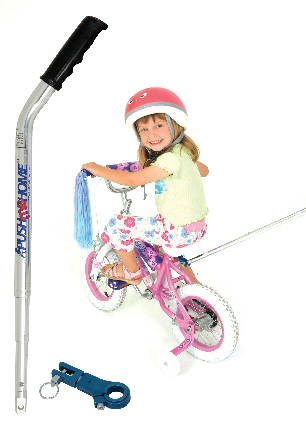 Push me home for bikes.
Push me Home parents handle is the safest and easiest way to teach your children to ride a bike. Push me Home is available worldwide. Order now to help your children enjoy their first bike riding experience. Shipping is available worldwide and usually takes between 10 -14 day for delivery. See our testimonials page for comments from our many satisfied customers from around the world.

Back to top
---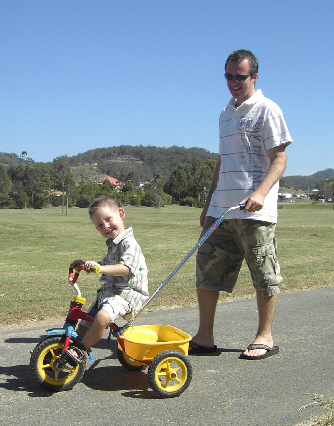 Push me home for Trikes.
Push me Home parents handle is the safest and easiest way to teach your children to ride and now due to popular demand we have developed one to suit a Tricycle. The Tricycle clamp has been designed differently to the bike clamp as it totally comes apart to fit around the larger solid frame of a Tricycle. Our clamp can be adapted to suit tricycle frame ranging in size from 24mm through to 45mm in diameter.

Back to top
---

Giyo Bike Pump.
Our Giyo mini pump is small enough to take anywhere so you will always have it handy when you need it. It is also strong enough to pump up all bike tyrs with minimum effort. The Giyo pump also caters for both standard tyre valve fittings "presta and shrader" so you never have to worry about carring the right valve adapter.

Back to top
---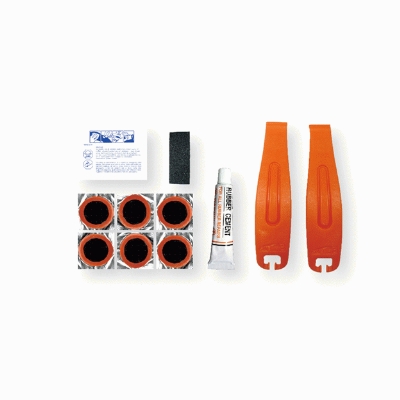 Super B Repair Kit.
The Super B tyre repair kit comes complete with all you need to safely repair punctured tires. Including a compact plastic carry pack it enables you to easily carry with you while you are out and about, preparing you for any situation. Couple the repair kit to our Giyo mini pump and you will never be stuck with a flat tire again. Made in Taiwan

Back to top
---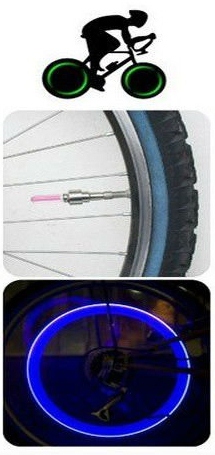 Bike Wheel Lights.
Bicycle wheel lights are both a fun way to brighten up your ride which the kids love and also proves to be a great way to improve the safety of your ride as well by providing bright led glowing wheels that can be seen from any angle.Suitable for big kids bikes as well and can even be fitted to motorcycles and cars

Back to top
---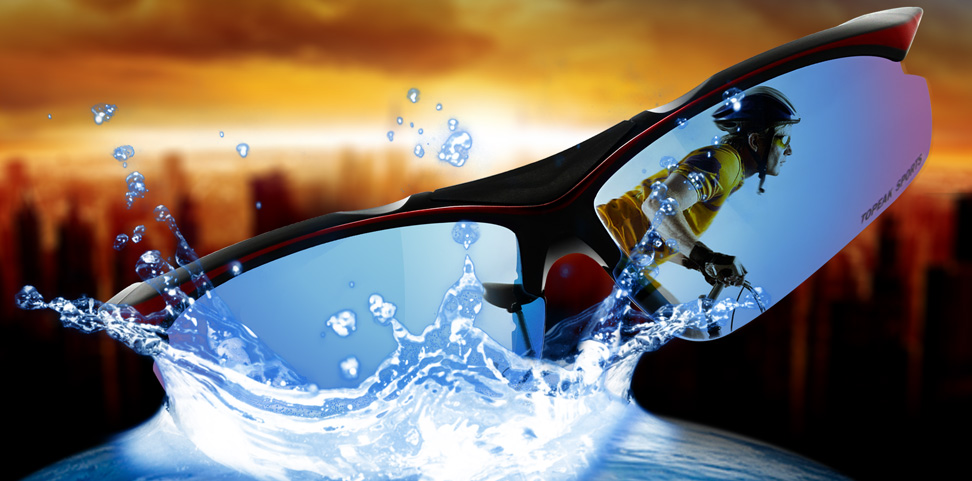 Topeak Polarized UV400 Sunglasses.
Topeak sunglasses featuring Polarized lenses are comfortable to wear offering Light weight and high strength impact resistance. Great for kite surfing, cycling, driving, skiing etc. Frames material TR 90 composite engineering resin and using better surface texture coating. Lens material contains five piece of impact resistance super PC lens and optical level of more advanced coating process, uv index UV400.

Back to top
---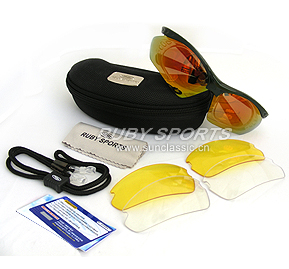 Ruby Sports Sunglasses.
The feature of the eyebrow set is to prevent the wind flow between the frame and the face during outdoor exercises for better performance.
Made in Taiwan

Back to top
---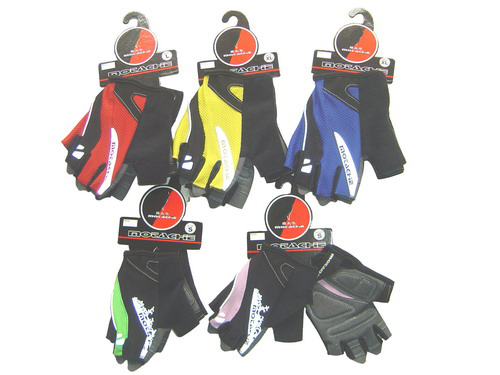 Motachie Bike Gloves.
Stretch fabric back for flexibility and fit. Lamb leather palm adds durability and the comfortable pad on the palm adds the anti shock feature to ease hand strain on longer rides. Spandex material for each finger allows for flexibility. Wing closing strap for perfect adjustments and easy-on, easy-off. Elastic cuff keep debris out.
Made in Taiwan

Back to top
---