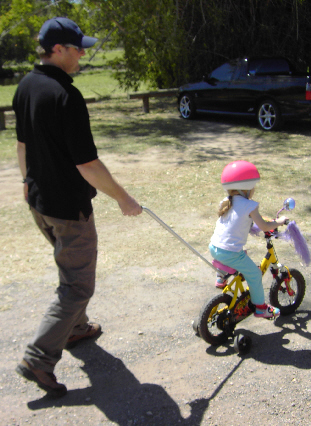 Legal & Privacy.php.
Introduction
This web site is owned and operated by Jestomic Pty. Ltd. ACN: 111 794 444, and is here in referred to as 'Jestomic' and/or 'the site'. Access to the web site is subject to the user's acceptance and agreement with the terms, conditions, notices and disclaimers contained herein. Use of, and/or access to, the web site constitutes agreement to the Terms of Use. The owner reserves the right to amend the Terms of Use at any time. Since users are bound by the Terms of Use, they should periodically refer to them in this document and elsewhere on the web site.
Privacy Policy
The web site owners warrant that all personal information submitted by visitors to the web site will remain the confidential property of the site owners and will not be intentionally sold or given to any third party under any circumstances.
Trading Policy
The products and services offered for sale by Jestomic are only available to individuals who can make legally binding contracts. The products and services are not available to persons under the age of 18 years old and any other persons who are legally prohibited from entering into binding contracts. Any party engaging in illegal activities involving the use of this web site will be subject to civil and criminal prosecution. Jestomic cannot guarantee that it will give notice of any illegal or inappropriate use of this web site.
Refund Policy
30-day money back guarantee. Ensuring that our customers are 100% satisfied is very important to Jestomic. If for any reason you are not satisfied with your purchase, simply return the product undamaged in sellable condition and we will replace it, exchange it or refund your money at our discretion. If you want to return a product for a refund or exchange, you can do so by returning the item in a salable condition to: Jestomic Refunds, PO Box 2865, Nerang Business Centre,QLD 4211 Depending on the payment method used to purchase the item, we will either: Credit your credit card or Post you a cheque
Customer Contracts
Information provided to us: You agree to: Provide certain current, complete and accurate information about yourself as prompted to do so by this web site and Maintain and update this information as required to keep it current, complete and accurate. When you provide any user information you are representing and warranting that all of the information is true and correct and are agreeing to indemnify Jestomic for any losses, costs expenses or damages that Jestomic may suffer if any of this information is not correct.
Terms of Purchase
Prices of products, services, delivery and other charges displayed on the web site are current at time of issue, but may change at any time and are subject to availability. The availability of the products and services may change from time to time. All accounts are set up on a pre pay basis * either by a secure credit card online payment accepting all mayor credit cards or: By calling our free 1800 number and submit an order and card details. All orders will be sent within 2 working days and if we are unavailable to achieve this for any reason we will let you know. Freight times may vary from 5-10 days from date of dispatch
Restrictions on use of content and intellectual property the web site
All materials, text, graphics, information, software and advertisements on the web site is Copyright 2004 Jestomic, the authors and managers and partners and/or licensors unless expressly indicated otherwise on the web site. The content is protected by International and Australian trademark and copyright laws. The contents of the web site is published in real-time, must not be copied, reproduced, modified, republished, uploaded to a third party, transmitted, posted or distributed in any way, electronically or otherwise, without the express authorisation of The owner, except where authorised on the web site, or is expressly authorised in writing by The team or its authorized partners or members. Strictly on the condition that users keep all content intact and in the same form as presented on the web site (including without limitation all copyright, trademark and other proprietary notices and all advertisements), users may: a) using an industry-standard Web browser, download and view the content for personal, non-commercial use, or b) Internet service and/or access providers, may supply the content to subscribers. The web site must not be used in any manner or for any purpose, which is unlawful, or in any manner which violates any right of Jestomic or a partner or member or which is prohibited by the Terms of Use
Public use of the web site
The Jestomic web site contains facilities by which members of the community, businesses and other organisations can provide information, offers, notices and other information to other users. It is a condition of use of any such facility that none of the following occurs: restrict or inhibit any other user from using or enjoying any public communication facility; post or transmit any unlawful, threatening, abusive, defamatory, obscene, vulgar, pornographic, profane or indecent information or material of any kind, including without limitation any transmissions constituting or encouraging conduct that would constitute a criminal offence, give rise to civil liability or otherwise violate any applicable law; post or transmit any material of any kind which violates or infringes upon the rights of any other person, including material which is an invasion of any privacy or publicity rights or which is protected by copyright, trademark or any other proprietary right, or derivative works with respect thereto, without first obtaining permission from the owner or relevant right holder; post or transmit any material of any kind which contains a virus or other harmful component; delete any author attributions, legal notices or proprietary designations or labels in any file that is uploaded; or download any file posted by any other user of a public interface if the user knows, or reasonably ought to know, that the file cannot legally be distributed in such manner. Jestomic will monitor and review the contents of the web site. While it reserves its right to edit, refuse to post or to remove any information and/or materials (in whole or in part) that in the opinion of Jestomic is in any way objectionable or in violation of any applicable law or the Terms of Use, Jestomic has no obligation whatsoever to monitor any content submitted by the public or to edit, delete or refuse to post such contents, nor is Jestomic responsible for any contents in any content (including any information, comments and/or advice of any individual whose statements on the web site are solely their own). The user expressly acknowledges and agrees that the web site provides a means of public and not private communications. Jestomic reserves the right to co-operate fully with any law enforcement authority in any jurisdiction in respect of any lawful direction or request to disclose the identity or other information in respect of anyone posting any materials which violate any applicable or relevant law.
User licence to Jestomic
By posting any information or other material on the web site (including posting messages, uploading files, inputting data or engaging in any other form of communication), the user grants to Jestomic a perpetual, royalty-free, non-exclusive, irrevocable, unrestricted, worldwide licence to do the following in respect of the information or material: 1. Use, copy, sublicense, redistribute, adapt, transmit, publish and/or broadcast, publicly perform or display, and 2. Sublicense to any third parties the unrestricted right to exercise any of the foregoing rights granted. The foregoing grant includes the right to exploit all proprietary rights in any such information or other material including but not limited to rights under copyright, trademark, service mark or patent laws under any jurisdiction worldwide. The user expressly waives in favour of Jestomic and any other party authorised by Jestomic all moral rights and any similar rights in any jurisdiction, which the user may have or hereafter acquire in respect of any relevant communication or other material. At the request of Jestomic, and expense of the user, the user will execute and deliver to Jestomic such instruments and take such other actions as may be required to carry out this grant of licence and waiver
Advertising, links to third party websites and e-commerce offers
The web site contains hyperlinks and other pointers to Internet websites operated by third parties. These linked websites are not necessarily under the control of Jestomic, and Jestomic is not responsible for the contents of any linked web site or any hyperlink contained in a linked website. Jestomic provides these hyperlinks to users as a convenience only, and the inclusion of any link does not imply any endorsement of the linked website by Jestomic or its partners or members. The user links to any such website entirely at their own risk. The web site also contains third party advertisements (including banner ads other advertising material) which contain embedded hyperlinks or which include referral buttons to websites operated by third parties or their licensees or contractors. All third party advertising (including referral buttons and embedded hyperlinks) may or may not be paid for by the relevant third party advertisers and are not recommendations or endorsements by Jestomic or its partners or members or their respective directors or employees. The user is referred to the relevant advertiser for all information regarding the advertiser and its products and/or services. In some instances, the advertisement will contain representations or offers by the third party advertiser, which the user can accept by linking to the advertiser's website and executing the relevant transaction. Such offers are not necessarily made by Jestomic, and the third party advertiser is solely responsible to the user for the delivery of any goods or services the user purchases on the third party website. The product prices listed in any associated web site are the responsibility of the relevant retailer and are accurate at the time of upload. They are subject to change without notice by the retailer. Jestomic is not liable for the prices or price changes, including where price changes have not been reflected on the associated sites. The use of associated sites is subject to Jestomic terms of use.
Limitation of liability and Disclaimer
The Trade Practices Act and similar State and Territory Legislation in Australia, may confer rights and remedies on the user in relation to the provision by Jestomic of goods or services on the web site which cannot be excluded, restricted or modified ("Non-excludable Rights"). Jestomic does not exclude any Non-excludable Rights but does exclude all other conditions and warranties implied by custom, law or statute. Except as provided for by the Non-excludable Rights: a) all Content is provided "as is" and without warranties of any kind, either express or implied, b) Jestomic and its suppliers expressly disclaim all warranties of any kind including but not limited to implied warranties of merchantability and fitness for a particular purpose, c) Jestomic does not warrant that the functions contained in any content or any public interface or user access to the web site will be uninterrupted or error-free, that any defects will be corrected or that the web site or the server which stores and transmits content to the user are free of viruses or any other harmful components, d) Jestomic does not warrant or make any representation regarding the users access to, or the results of the users access to, the web site (including any related or linked websites) or any content in terms of correctness, accuracy, timeliness, completeness, reliability or otherwise, and e) the user (and not Jestomic) assume the entire cost of any necessary verification, maintenance, repair and/or correction of any relevant content. Under no circumstances (including but not limited to any act or omission on the part of Jestomic) will Jestomic or its partners or members be liable for any indirect, incidental, special and/or consequential damages or loss of profits whatsoever which result from any use or access of, or any inability to use or access, the web site or any content. The user expressly acknowledge and agrees that Jestomic does not exert control over users of the web site and is not liable either for their opinions or their behaviour including any information and/or advice and any defamatory statements or offensive conduct. To the fullest extent permitted by law, Jestomic' liability for breach of any implied warranty or condition which cannot be excluded is limited at the option of Jestomic to the following: in the case of services supplied or offered by Jestomic, (a) the supply of the services again, or (b) the payment of the cost of having services supplied again; and in the case of goods supplied or offered by The Jestomic, (c) the replacement of the goods or the supply of equivalent goods, (d) the repair of such goods, (e) the payment of the cost of replacing the goods or acquiring equivalent goods, or (f) the payment of the cost of having the goods repaired.
Termination
The Terms of Use are effective until terminated by The Jestomic, and The Jestomic may terminate this agreement and users' access to the web site at any time without notice. In the event of termination, users are no longer authorised to access the web site, but all restrictions imposed on the user, licenses granted by the user and all Jestomic disclaimers and limitations of liability set out in the Terms of Use will survive.
Miscellaneous
Jestomic relies on the user's continued observance of these Terms of Use. If Jestomic suffers any loss or damage or incurs any costs in connection with any breach of these Terms of Use or any other legal obligation then the user agrees to indemnify Jestomic for those losses, damages and costs. This agreement will be governed by and construed in accordance with the laws the Australian Capital Territory, Australia, where Jestomic is hosted. The user irrevocably and unconditionally submits to the non-exclusive jurisdiction of the courts of the Australian Capital Territory. If any provision of this agreement is found to be invalid or unenforceable by a court of law, such invalidity or unenforceability will not affect the remainder of the agreement, which will continue in full force and effect. All rights not expressly granted herein are reserved.
Product Release and Indemnity
You hereby waive, release, forgive, discharge and relinquish any and all claims that you now have or may have against Jestomic Pty Ltd, its affiliates, subsidiaries, parents, shareholders, directors, officers, employees, agents and representatives which are connected with, arise out of, relate to or are incidental to any transaction. You hereby agree to indemnify, defend and hold Jestomic Pty Ltd, its affiliates, subsidiaries, parents, shareholders, directors, officers, employees, agents and representatives harmless from and against any and all claims, loss, damage, tax including GST, liability and/or expense that may be incurred by Jestomic Pty Ltd's products, its affiliates, subsidiaries, parents, shareholders, directors, officers, employees, agents and representatives arising out of or in connection with the performance of its duties as described in these terms and conditions including the legal costs, fees and expenses of defending itself against any claim by any or all of the parties to any transaction and/or by any other person and/or as a result of you taking any action or refraining from taking any action or instituting or defending any action or legal proceeding. You further agree to indemnify and hold Jestomic Pty Ltd, its affiliates, subsidiaries, parents, shareholders, directors, officers, employees, agents and representatives harmless from any claim or demand, including reasonable lawyers' fees, made by any third party due to or arising out of your use of the website or products, the breach of these terms and conditions, or the infringement of any intellectual property or other right of any person.
Variation of These Terms and Conditions
Jestomic Pty Ltd may change these terms and conditions from time to time. Any changes will be posted on the website. You are responsible for reviewing the website to ensure compliance with these terms and conditions (as varied from time to time).