Led Bike Lights
Bike Wheel LED lights are available in four colours
Be Safe Be Seen
Bicycle wheel lights are both a fun way to brighten up your ride which the kids love and also proves to be a great way to improve the safety and visibility of your ride as well by providing bright led glowing wheels that can be seen from any angle. It is a legal requirement in Australia to have front and rear lights after dark and the inclusion of these rim LED lights will increase your presence even more and they are Ideal for riding in poor light conditions. Suitable for big kids bikes as well and can even be fitted to motorcycles and cars. Only operating with movement and being LED provides a cheap and efficient operating system.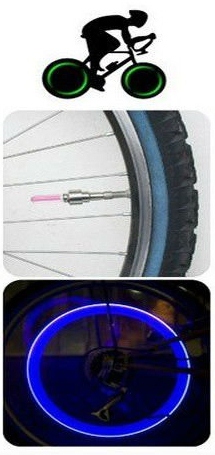 Articles on Wheel Lights
Description.
LED Flash lights for Bike/Bicycle Wheels (Batteries Included)
Features.
This LED Bike Wheel Light fits all bicycles, Each one is powered by 3 x AG10 button batteries.(Included) Automatic sensor, turn the light on when the wheel is in motion and automatically turns off when the wheel stops. Universal fitment makes it easy to install, no special wires required. Screws onto the valve stem of your bicycle in seconds Silver metal body with ultra bright, long life-span multicolor LED light. This 5 LED lamp increases visibility during nighttime and bad weather Enhances safety by increasing visibility at night and during bad weather conditions.
Package.
1 x LED Bike Wheel Light, 1x Valve Cover, 3 Batteries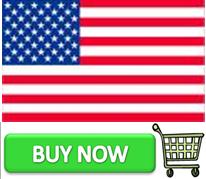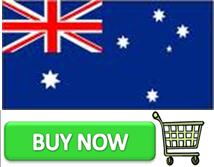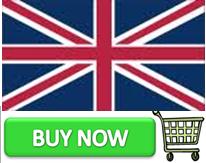 To Safely Purchase Online Select Your Country to Proceed to Our Shopping Cart
Back to top